What's wrong in the global leather supply chain?
Millions of people around the world are toiling under terrible working conditions to produce leather garments, footwear and accessories.
South Asia is an important hub for leather work. In India, Pakistan and Bangladesh, approximately 3 million workers are active in the leather value chain, which includes tanneries, small leather workshops, home-based units, as well as large and small garment, footwear and leather goods factories.
Important production hubs include Vellore and Chennai districts in Tamil Nadu, India; the greater Karachi area in Pakistan; and the greater Dhaka area in Bangladesh.
Research in these production hubs reveals that workers' rights are being systematically violated, workers are struggling with work-related health issues and they are also suffering from social exclusion and discrimination.
Leather workers' rights are being systematically abused. Wages for leather works are poor. Many workers are forced to work overtime. The salaries of leather workers are often far below the cost of living.
Unable to pay for rent, food and medical expenses workers take loans with their employers or loan sharks. This causes deeper problems. Children drop out of school to take up work to add to the family income. Child labour is rampant across the industry.
To make matters worse, workers in this sector do not enjoy the fundamental enabling rights of freedom of association and collective bargaining that would help them to improve their working conditions.
Unsafe working conditions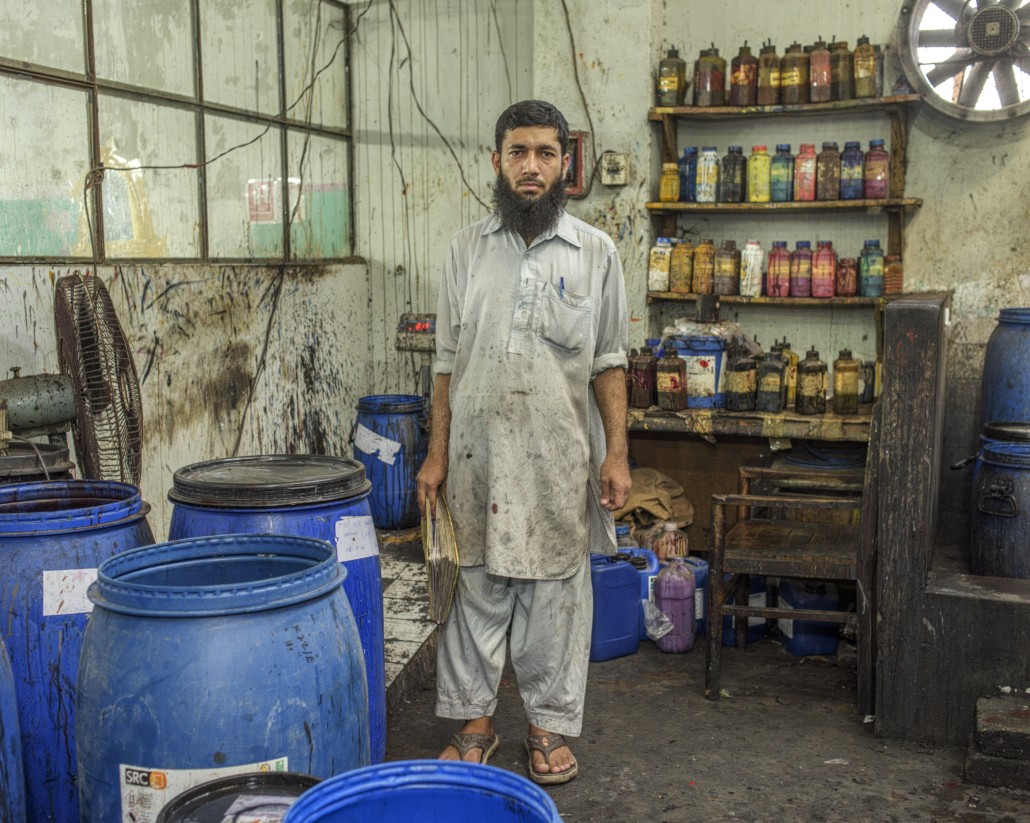 The tanning industry in Bangladesh, Pakistan and India makes frequent use of hazardous chemicals, including the intensive use of the chemical chromium. Workers face serious health issues because of working with this toxic substance, like respiratory illnesses and nasty skin infections. The use of unsafe heavy machinery and the lack of adequate protective equipment, especially in the Coronavirus era, all add to the vulnerability of workers
Gender and caste discrimination
Leather workers may suffer from social exclusion and discrimination based on class, caste, origin, ethnicity, gender or religion. Specifically, vulnerable groups that suffer from social exclusion and discrimination include women workers, Dalits and Muslims, migrants and homeworkers.
Impact of the Coronavirus crisis
The Coronavirus pandemic has changed the context and circumstances in the global leather supply chain. As a result of the pandemic, international orders have been cancelled, tanneries and factories have been closed and leather workers have been dismissed, often without any compensation or source of income.
The most vulnerable workers have been hit the hardest. Without additional support packages and food rations, they would not be able to survive. In addition to responding to the immediate impact of the Coronavirus pandemic, the Together for Decent Leather programme will also track longer term impacts.