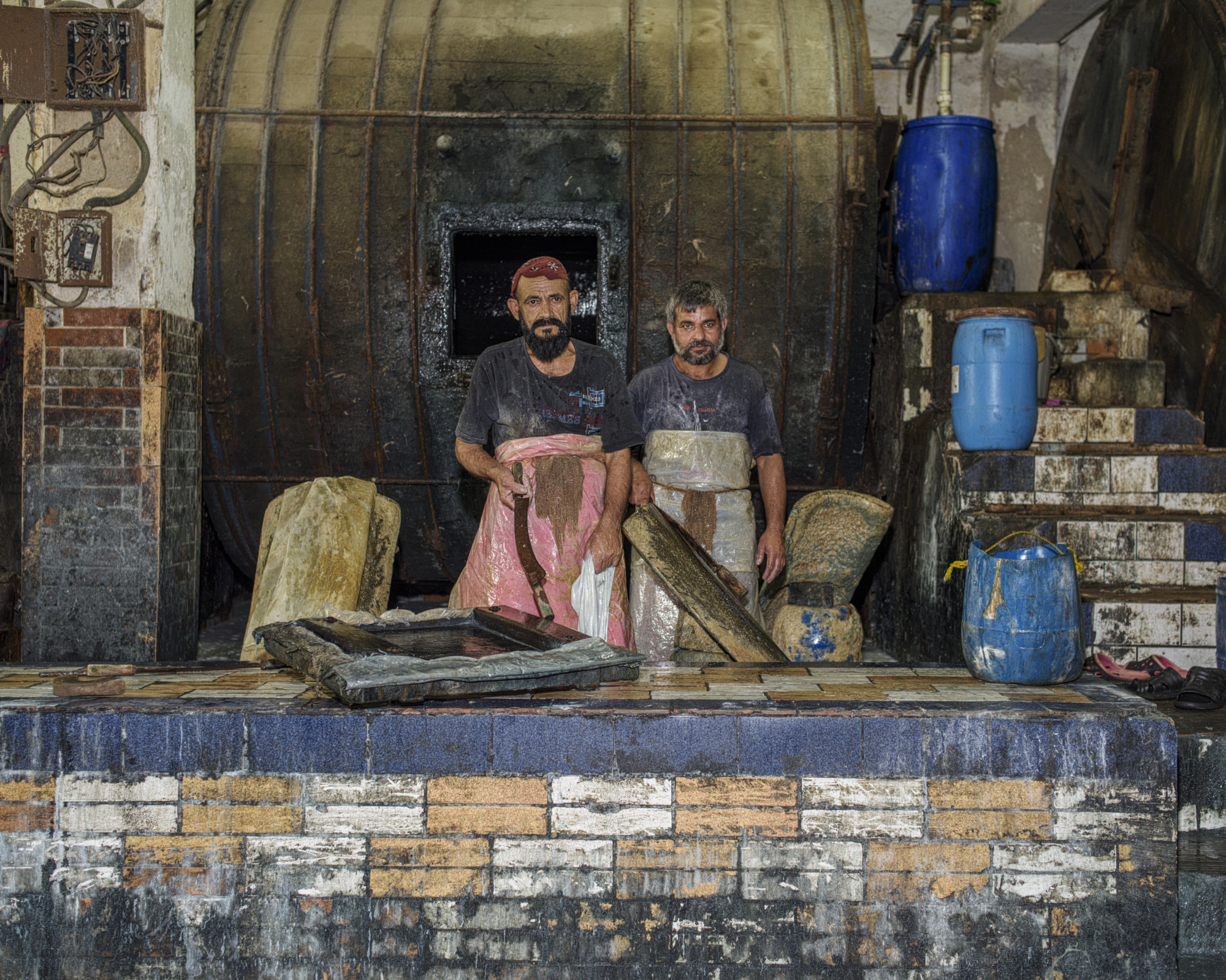 Asim Rafiqui | NOOR Images
The impacts of the Covid-19 crisis on leather workers in Bangladesh, Pakistan and India
The coronavirus pandemic has had a huge impact on the garment and footwear industry, particularly on workers. The Corona chronicles bring to light the dramatic consequences of the crisis on leather workers in Bangladesh, Pakistan and India by portraying six of them. They speak about their experiences during the first lockdowns in 2020 and how the pandemic has affected them in terms of employment, livelihoods, rights, and how they fear for the future.
Millions of people worldwide work to produce leather garments, leather footwear and leather accessories. This global production network includes various phases, from animal husbandry to slaughter; from the tanning of raw hides to the finishing of leather; from the cutting of leather components to the production of a wide variety of leather end-goods, such as jackets, trousers, shoes, gloves, bags, trunks, and accessories.
With the coronavirus outbreak, production came to an abrupt halt. The international transport system, including container shipping, was completely upset. Supply chains were disrupted due to a lack of inputs and later on by the cancellation of orders by brands and retailers.
The six stories in this paper – composed by SOMO – were selected from a substantial number of interviews conducted by BLF in June 2020 in Bangladesh, by Cividep in July 2020 in India, and by NOW Communities in September 2020 in Pakistan. Both Cividep and BLF have published reports and analyses about the impacts of coronavirus on garment and leather workers in India and Bangladesh.
Added to these worker testimonies, the paper presents a set of recommendations to governments and businesses, to ensure better protection of workers' rights.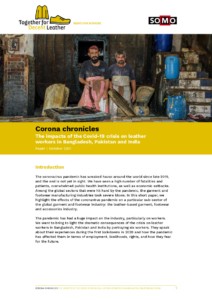 https://togetherfordecentleather.org/wp-content/uploads/2021/10/RAA2016007G101000377-klein-1-851x680-1-e1644943728230.jpg
1599
2000
Meike Skolnik
https://togetherfordecentleather.org/wp-content/uploads/2020/10/Decent-Leather_weblogo-1.png
Meike Skolnik
2021-10-11 17:32:33
2022-04-25 11:42:34
The impacts of the Covid-19 crisis on leather workers in Bangladesh, Pakistan and India